Schedule Your 15 Minute Call Today
Running a business can be difficult. You are put in a position where you are under a lot of pressure to make the right decisions, and any major failures and mistakes can reflect on your leadership. You have a lot of responsibility to get as much quality information as you can before making a decision, and this can be especially important when it comes to marketing, which can affect your company's image and reputation. As such, getting an outside opinion can be absolutely invaluable when it comes to deciding what the best course of action is for your company moving forward. This is why we at Drip Digital Media provide the option of a consulting service for any businesses that we work with. As marketing experts, our job isn't always about designing webpages, creating marketing campaigns and our own projects for the companies we work with. Sometimes our job is just to work with you, to talk through the strategies and steps that you create, and to offer our expertise without actually taking any control. That said, consulting services are more than just talking. There are different types of consulting that we do to help you with your business.
One major type of consulting that we do at Drip Digital Media is brand strategy. A company's brand is its entire identity, and an integral part of keeping that company succeeding is protecting and growing that brand. Now whatever level of strength your company's brand may be, if you are considering implementing a brand strategy, or have already implemented one, we may be able to help. Our knowledge of how a brand is build and what is effective in terms of brand marketing is second to none, so a brand strategy consultation may help you solidify and strengthen your strategy. Running your ideas by us, or even asking us to offer some advice in a consultation may help you to develop your plans from great to exceptional.
Another important type of consulting that we perform is market research. It cannot be overstated how important it is for a company to know what market it is trying to reach and to understand that market at the deepest level. Obviously if you're trying to market your services to the wrong people, you're unlikely to have much success. However, knowing your market can be extremely complex. Our experience in marketing has helped us to understand the best way to research a market. We know how to find the habits and tendencies of the group you're trying to reach, and we know how to gear your products and marketing specifically towards them. In addition, we excel at researching your market's competition as well. Figuring out what other companies you're competing with for customers, and how to come out on top is another one of our specialties. If you feel like you want a deeper understanding of your company's market, then a consultation service with us will help you get there.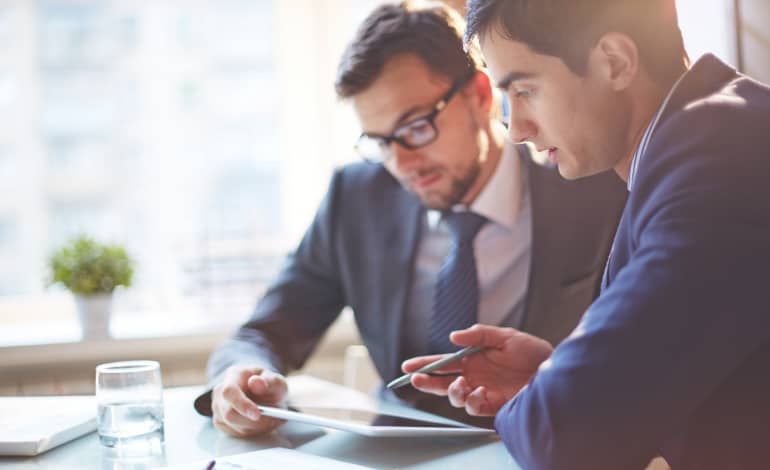 Another useful consultation service that we offer is a comprehensive review of your current marketing. Whether you feel like the marketing you do currently is lacking, or you feel like you're doing absolutely amazing, a good business is always looking for ways to improve. Letting us take a look at how your marketing strategies and campaigns have been doing will not only let us give some valuable advice that might help you design your marketing in the future, but it will also help us better recommend the other services that we offer. If you intend to use some of our other services, then getting a consultation service to review your marketing strategies is probably the best place to start!
If you feel like you are lost for next steps in your business, or if you feel that you should be looking for ways to improve and take your marketing to the next level, our consulting services are the best way to get a better idea of what your next move should be. Getting an expert's opinion can be invaluable for solving absolutely any marketing problem or issue you may be having. Even for the best business leaders, getting an outside point of view can sometimes give clarity that can help you realize things that were invisible to you before.
At Drip Digital media, we have a vast reservoir of experience when it comes to any part of marketing. When it comes to consulting, no one can provide more valuable information that will help your business grow.