Schedule Your 15 Minute Call Today
Local SEO is a powerful strategy to help your business get more traffic. It enables your website to rank higher in search engines for relevant terms, which gives you more customers from organic searches. We will explain some of the main factors for local SEO, including how it works and why it's so important.
What is
Local SEO?
Local SEO is a term used to describe the process of optimizing a website for a local market. In general, the goal is to get your business noticed and increase the number of visitors to your site. This process requires a combination of technical, creative, and tactical methods. The most important factors determining your visibility are prominence, citations, and review signals.
To optimize your digital footprint, it's important to keep your business' profile and product listings up to date. This allows the search engines to recognize your business and make it easier for your customers to find you.
Another way to ensure your business is found is to add a store locator to your website. Google offers this feature, which is a great place to start. It's free for all businesses to use.
Why is
Local SEO important?
Local search is a growing industry. According to a recent survey, 86% of US residents are using the Internet, and a full quarter are using the search engine to look for a nearby business. Here are some of the reasons why local SEO is a must for every business:
The number of consumers performing local searches has soared by over 900% in the last two years. This is a huge opportunity for local businesses. Invest in a local SEO campaign, and you'll boost your chances of attracting more customers.

Nearly half of all consumers who use local searches will visit the business within a day. This means that it's vital to ensure that your business is listed and optimized for mobile users. You also want to make sure your contact information is accurate in all directories.

According to Statista, over 50% of online shoppers used a mobile device to research a product in-store. They then made a purchase in the store.

Google Maps is a navigation tool for many consumers, and many of them search for restaurants and shops using this method. If your business doesn't appear in Google Maps, you're missing out on a massive customer opportunity.

Another reason why it's important to optimize your business for local searches is because more than half of consumers will never use a business that doesn't have a four-star rating. Getting reviews from your customers can boost your rankings. Reviews are also a great way to attract new clients.
Local SEO Ranking Factors
Local SEO ranking factors are the components of a site that affect how it appears in local search results. These elements can have a positive or negative impact on your local result.
Google uses different ranking factors for local searches. For example, it might pay attention to public interactions with a website or product. But it doesn't personalize general searches based on past history.
Local search ranking factors are also influenced by device location. This factor works even when the user doesn't mention the city name. Generally speaking, Google handles results differently for different devices and platforms.
Google, Yahoo, and Bing are the three major search engines.

They all want relevant content.

Search engines work together.

You need to optimize your website for all three search engines.

You need to have a blog.

You need to create an authoritative website.

You need content.

You need links.

Content and links must be optimized for on-page SEO.

Backlinks are very important.

Social media marketing is very important.

Off-page optimization is very important.

You need a long-term plan.

You need to keep a consistent focus.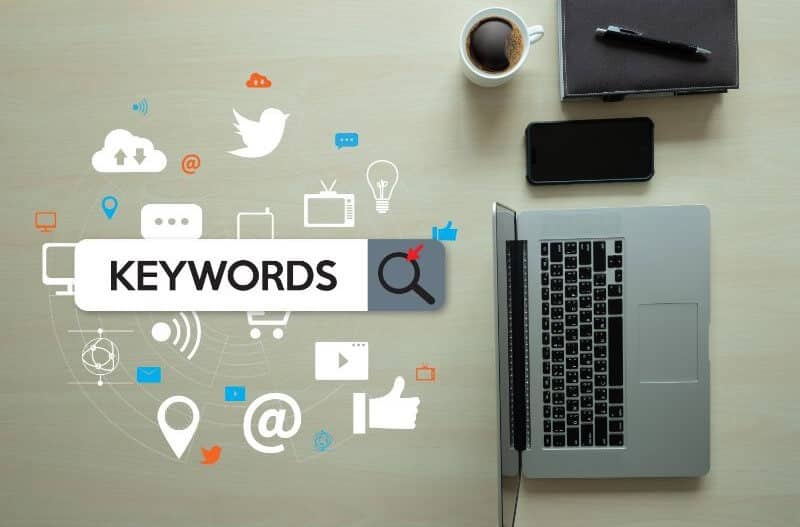 Local SEO Keyword Research
Local SEO is about making sure your business shows up when people type in specific keywords into their search bar. Keywords are the most powerful tool you have for getting traffic from Google. The keyword you choose for your business should reflect the products or services you offer. You can't outrank the big dogs, but you can outsmart them by creating content they don't want. You need to be everywhere your potential customers are looking.
On Page Optimization
Search engine optimization (SEO) refers to the methods and techniques used to improve search results for any given page on a web site. There are five major factors in web design that affect SEO:
Page Title, Alt Text, and Keywords (meta tag information)

URL

Page Description (description of the page in search results)

Page Content

Meta tags

Website speed

And more.
Local SEO Services Designed to Ensure Your Business Gets Found Online
Local search engines are getting smarter every day, which means it's more important than ever to take advantage of the opportunities available through local search. That's where we come in. Whether you need local search engine optimization or just help getting more traffic, our SEO team at Drip Digital Media can help your business get found online. The services we provide include:
Optimizing for Google, Yahoo, and Bing

Keyword Research

Keyword Placement

On-Page Optimization

Link Building

Content Writing

Content Marketing

Paid and Organic Traffic

Backlink building

Social Media Marketing

Off-page Optimization
Get your company noticed online and get the leads you need.